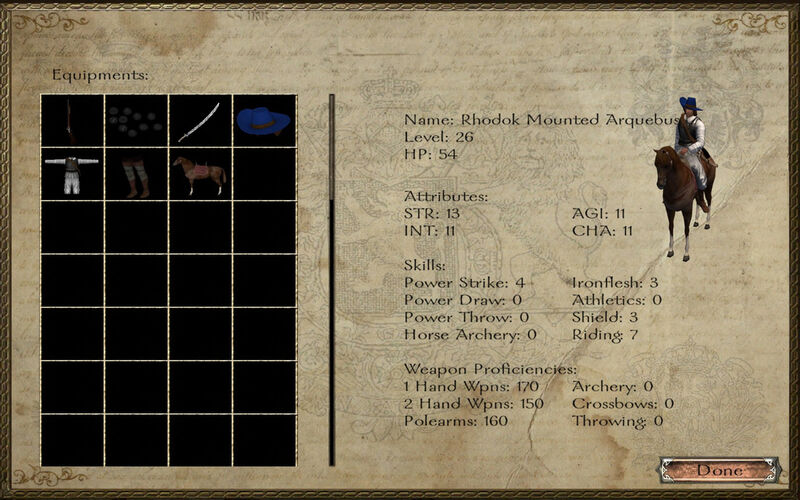 Can only be recruited in towns.
An odd unit. It is an upgraded infantry unit, which is then turned into a horse "archer". Even though its riding skill is good, it has 0 horse archery and its firearms proficiency is unknown. It also has 6 leg armor. Overall it seems like a pretty bad unit, which is again odd since its the highest level unit of the Rhodoks.
Ad blocker interference detected!
Wikia is a free-to-use site that makes money from advertising. We have a modified experience for viewers using ad blockers

Wikia is not accessible if you've made further modifications. Remove the custom ad blocker rule(s) and the page will load as expected.