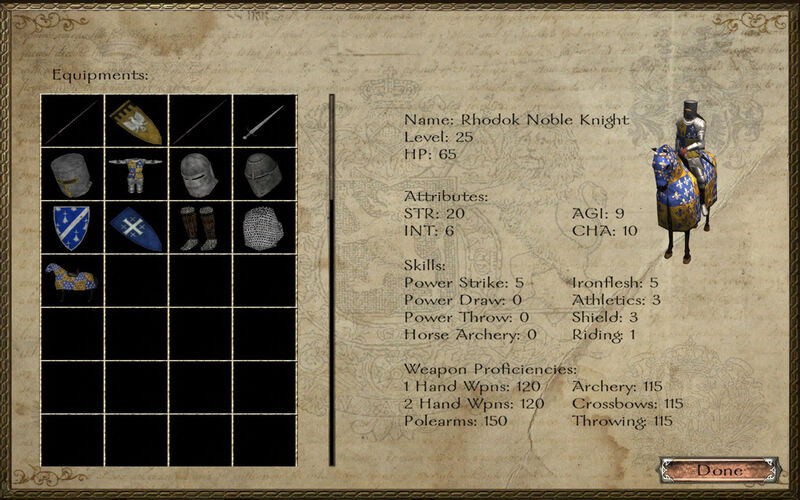 The Rhodoks don't have a cavalry unit in native, and their poor riding ability shows in the Noble Knight's stats. Still, his other stats are decent and he isn't lacking in power during sieges like most cavalry.
Ad blocker interference detected!
Wikia is a free-to-use site that makes money from advertising. We have a modified experience for viewers using ad blockers

Wikia is not accessible if you've made further modifications. Remove the custom ad blocker rule(s) and the page will load as expected.